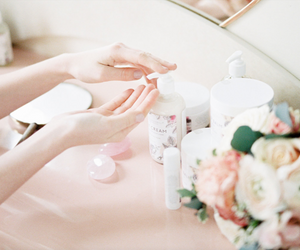 Happy Friday! This week has been big. I had one of the best and worst moments of my life within two minutes of one another. NEWS. Information that comes in from the outside, two phone calls in this case. Back to back. Some of the sweetest and hardest to hear. I am being vague because while the details are important to me, the ability to surf these waves, is in all of us, and it's remarkable. I have been told over and over that big emotions and experiences help us learn more about ourselves, no thanks, is often my response....
---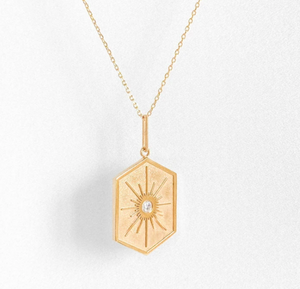 Hey you, sometimes we only have a quick sec to check in and catch up, and this is one of those days. This guiding star necklace is an invitation to follow your own guidance, desire, spark... please treat yourself. Let me know what you are up to... I am buying a HOUSE! I AM BUYING A HOUSE!!! five years in the making, and we are moving into our own home with a yard.... Changing, evolving, growing in some ways is subtle, small, sweet, maybe quiet, and then some things are loud , HUGE, heavy, earth moving, this is one of...
---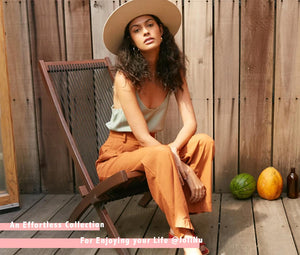 Salud! This week I am scheduling trunk shows for Spring, house shopping, and taking orders for our most beloved tee, MAS AMOR POR FAVOR!!! Can I yell it any louder?!?! Enough said, who doesn't want a bit more lovin'. I've heard of this before, dating yourself, and giving yourself the love and attention you desire AND DESERVE, but this morning a friend of mine who does so much for others told me she was shifting her focus toward loving herself and putting herself first for a bit, I said what if you were your FAVORITE partner, and what if when...
---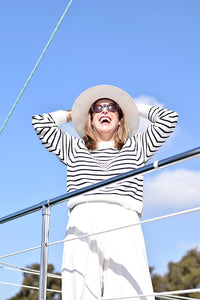 Happy Friday! I had the amazing opportunity to get back on the Aolani Catamaran in the San Diego Bay this week. Remember our epic birthday party when we all went sailing?! I cannot wait to have a birthday party again, but sailing, we can still do, plenty of outdoor space for distancing and connecting... Highly recommend their charter if the sea is calling. Pick up! This nautical knit sweater is the classic Spring Sweater, all cotton, perfectly striped and I'm wearing it on repeat. So highly recommend this staple as well. Reminds me of the East Coast Classics I grew up going gah...
---
Well hello Valentine. How are you?! I have the most beautiful earrings for you for valentine's day, and every day of this incredible year! How gorgeous are these, with gold and pink petals?! I'm head over heels with this new designer I found. More of her pieces are available too! click here We have been shipping so many valentines out this week, what a delight to help cultivate and spread joy all over this messy world:) It's dreamy, and if you need my assistance, I'm here to help, and Yolanda too, she is our in house angel, who blesses each package as...